UPDATE
4½ years ago by Andrew
Here are the results from last night: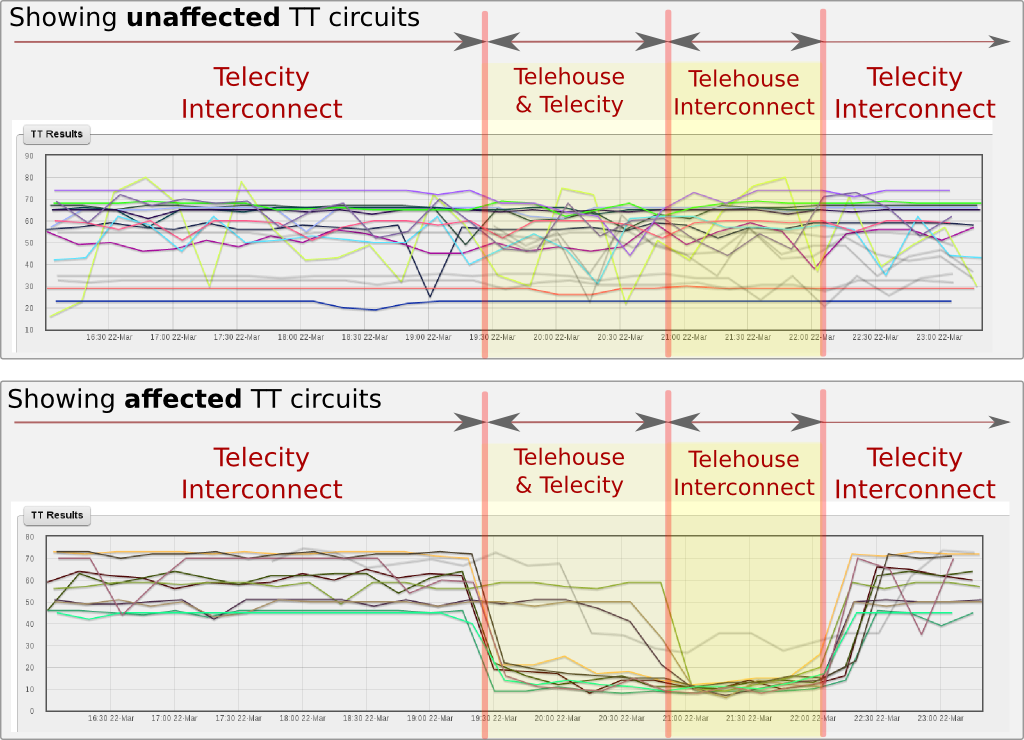 And BT Circuits:

Some of the results are rather up and down, but these lines are in use by customers so we would expect some fluctuations, but it's clear that a number of lines are unaffected and a number are affected.
Here's the interesting part. Since this problem started we have rolled out some extra logging on to our LNSs, this has taken some time as we only update one a day. However, we are now logging the IP address used at our side of L2TP tunnels from TalkTalk. We have eight live LNSs and each one has 16 IP addresses that are used. With this logging we've identified that circuits connecting over tunnels on 'odd' IPs are fast, whilst those on tunnels on 'even' IPs are slow. This points to a LAG issue within TalkTalk, which is what we have suspected from the start but this data should hopefully help TalkTalk with their investigations.